Hi everybody! We're Teddy and Bo… and we are the two best friends anyone can have! We're both doodles and we come as a pair. Originally from Connecticut and Tijuana respectively, we are so glad our dads brought us together to live this great dog life in San Diego.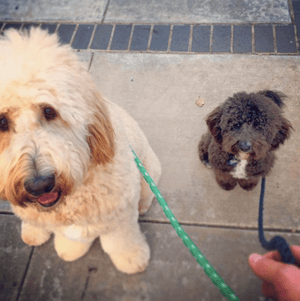 Our dad is fairly new to PetDesk, so we've been working from home practicing our office etiquette so one day we can tag along and join in on all the fun. Our final exam is quickly approaching and we've been quizzing each other on the fundamentals of Office Dogs 101. So far we've mastered sit, stay, and serve face.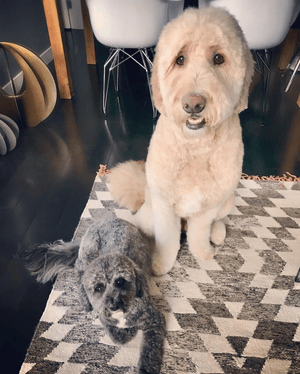 Our other dad is currently deployed with the US Navy, but will be home in just a couple of weeks!! It's been almost five months and we have really missed all the cuddles and treats he sneaks us. We are sooo excited to finally have him home… he's definitely the FUN dad!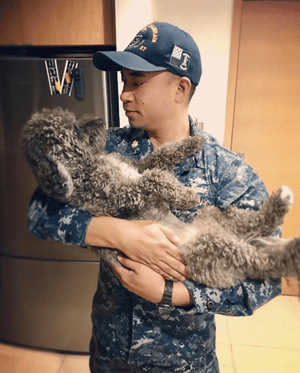 We are HUGE dog park fans and have become very talented ball fetchers. Bo plays offense and Teddy plays defense – often intercepting any ball Bo quickly catches and returning it for all the credit.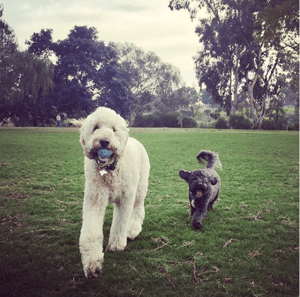 We are also lovers of the beach, but not too fond of the baths that follow. We are definitely grateful anytime our dads plan a beach day - another reason we can't wait for the fun dad to be home!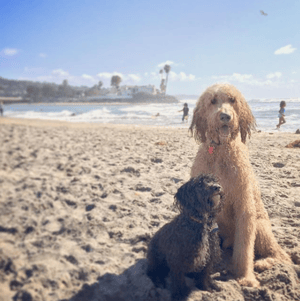 But most of all we love to cuddle, daydream, and steal hearts. Be sure to follow us on Instagram at teddy_and_bo!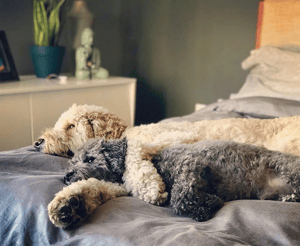 Want to read more stories from our pet employees?

Here's your treat.
---
About PetDesk

Our mission is to improve the quality of life for pets and those who care for them.
With over half a million downloads, our free iOS and Android apps provide pet parents 24/7 access to their pet care providers, records and reminders in just one place.
Pet care providers use our software to provide better care to pets, alleviate their staff's workload, and effectively reach clients, all which contribute to increasing their revenue.
For more information, visit our homepage: