Hi everyone! My name is Kube and I just turned 1!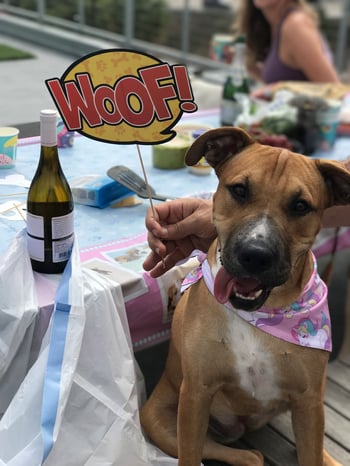 This is my first blog post EVER, so I am very excited to see if you like it. I really hope you do, my mom says I am eager to please. She works at PetDesk and sometimes I get to go with her. She says I am still a little too crazy to bring everyday though. I need to work on my "office etiquette". I am not sure what that means though, do you know what an etiquette is? Is that a food?
---
I have not been coming to the office for very long, but I really love it. I like to play with my friends when I come in, especially my friend Luna. This is me and Luna at my birthday party, but we normally play in the office.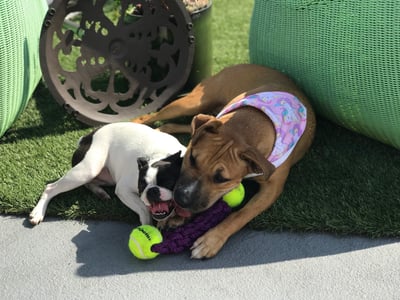 My brother Edward goes to the office a lot, one day I will be just like him! My most favorite day is Friday. I get to come to the office and take the best naps during the big team meeting at the end of the day. Last week I farted on our CEO, it was really funny (and smelly).
Sometimes I make deliveries to the office if my mom needs lunch. I learned how to knock on the door so I can get in. I really like to help my mom when I can.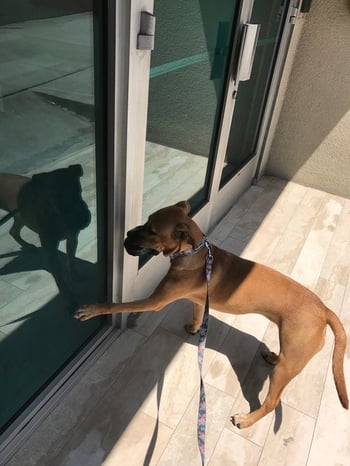 I can't wait to come back and visit everyone again. I always learn so much! I really love PetDesk!
---